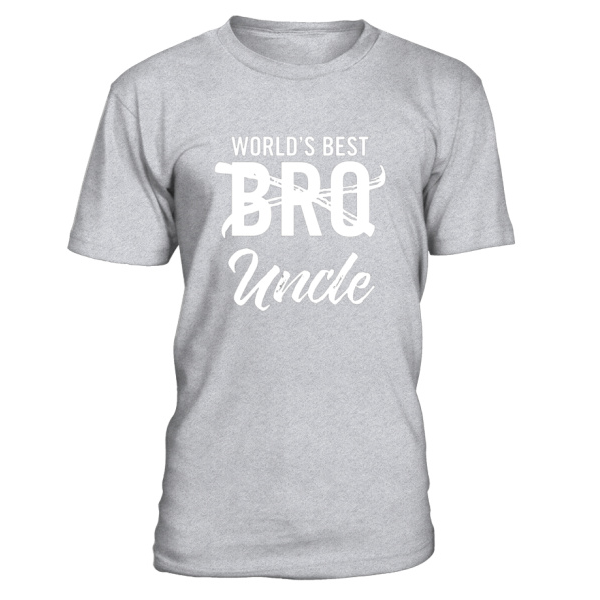 Mens World's Best Bro Uncle t shirt, Funny Pregnancy Announcement
Special Offer, not available in shops
Comes in a variety of styles and colours
Buy yours now before it is too late!
Secured payment via Visa / Mastercard / Amex / PayPal
How to place an order
Choose the model from the drop-down menu
Click on "Buy it now"
Choose the size and the quantity
Add your delivery address and bank details
And that's it!
Tags: New uncle gift tshirt for the uncle to be, brother, brother-in-law, friend or anyone who is going to be an uncle soon. Let them know at a party, dinner or celebration that she's the worlds best brother but now the worlds best uncle too! This is also a great shirt for the first time uncle., This funny uncle t-shirt features the phrase "World's Best bro" in big bold white letters with bro crossed out and uncle written in. Great to wear to a surprise baby reveal, baby shower, family gathering, special occasion, mothers day or just around the house. They'll get a laugh out of this baby humor shirt. You'll love the reaction from this awesome pregnancy announcement apparel so pick one up today! Check our other listings.. we have grandpa, grandma and auntie covered too!
Buy now