Enchanted Beauties - Biburu
The FREAK SHOW has arrived to the city!
A place where the 
weird
 becomes 
amazing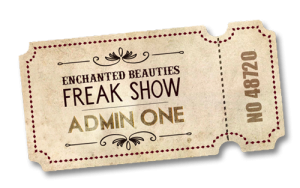 LIMITED EDITION, not available anywhere else
Buy yours now before it is too late!
Secured payment via translation missing: en.payment_gateways.stripe_card / PayPal
How to place an order
Choose the model from the drop-down menu
Click on "Buy it now"
Choose the size and the quantity
Add your delivery address and bank details
And that's it!
Want to know more about our Enchanted Beauties?
Visit the site!
Buy now